By Madeline Sayet
Directed by Shannon R. Davis
April 27–30, 2023
Zellerbach Playhouse
As the seasons change and Persephone returns to the underworld, a mortal girl arrives at the same time asking questions that turn history upside down. The Fates have a game up their sleeves—they are tired, they need a vacation. But in order to leave, they have to return the stories they exploited.
In a whirlwind of events, Adam and Eve, Leda (and the Swan), Helen, Clytemnestra, Iphigenia, and Electra all come together to choose their own destinies and finally tell their side of the stories that have instilled fear of feminine knowledge for far too long.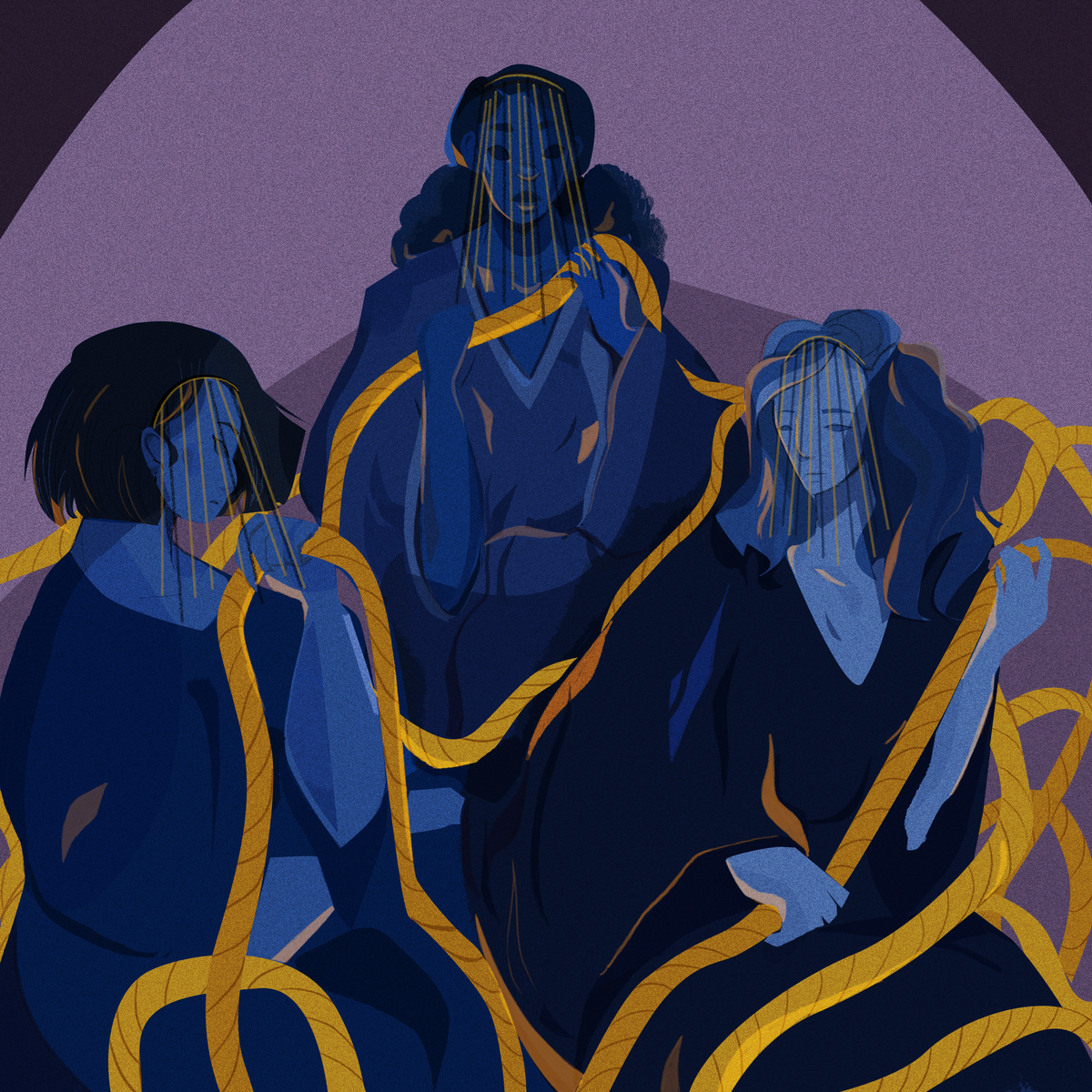 Tickets
Buy tickets online at tickets.berkeley.edu up to two hours before each performance. Buy tickets in-person at Zellerbach Playhouse beginning one hour before each performance.
Audience Advisories
This production includes references to suicide and rape, a brief depiction of domestic violence, and use of artificial fog/haze. If you have questions about content or stage effects, please email tdpsboxoffice@berkeley.edu
COVID Safety Protocols
Every guest is required to wear an appropriate, properly-fitting mask while inside Zellerbach Playhouse. Learn more here.
Accessibility
To request wheelchair accessible seating, assisted listening devices, large print programs, or other accommodations, please contact us at least 7–10 days in advance: tdpsboxoffice@berkeley.edu
Arrival & Doors
Please plan to arrive on campus 30–40 minutes prior to an event to ensure that you are in your seat before showtime. The lobby opens 30 minutes prior to the performance, and the theater opens 20 minutes prior to the performance.
Companion Conversation
Daughters of Leda playwright Madeline Sayet and director Shannon Davis joined in conversation with fellow Indigenous theater artist Beth Piatote on April 20. They began with the question, "Why are we drawn to the classics of Greek mythology?" Watch the recording below.
Post-Show Discussion
Join us after the show on Friday, April 28 for a discussion about the creative process with director Shannon R. Davis and other members of the production team. Open to all ticket holders.
pictured left to right
Lulu Cardoza (Old Woman, Child, Swan)
Ítarala Gamboa Cayetaño García (Alex, Eve)
Emma Gardner (Spin, Electra)
Jordan Goodwin (Measure, Iphigenia)
Emma Hoehn (Girl, Clytemnestra)
Gibran Mustafa (Adam)
Jayda Nunley (Persephone)
Sophia Partain (Helen)
Audrey Schultz (Cut, Chrysothemis)
Maria Seiple (Hades, Snake)
Haley Ruth Spencer (Leda, Mother)
Madeline Sayet, Playwright
Madeline Sayet is a Mohegan theater maker who believes the stories we pass down inform our collective possible futures. She serves as an Assistant Professor at Arizona State University with the Arizona Center for Medieval and Renaissance Studies (ACMRS), and is the Executive Director of the Yale Indigenous Performing Arts Program (YIPAP). Her plays include Where We Belong, Up and Down the River, Antigone Or And Still She Must Rise Up, Daughters of Leda, and The Neverland.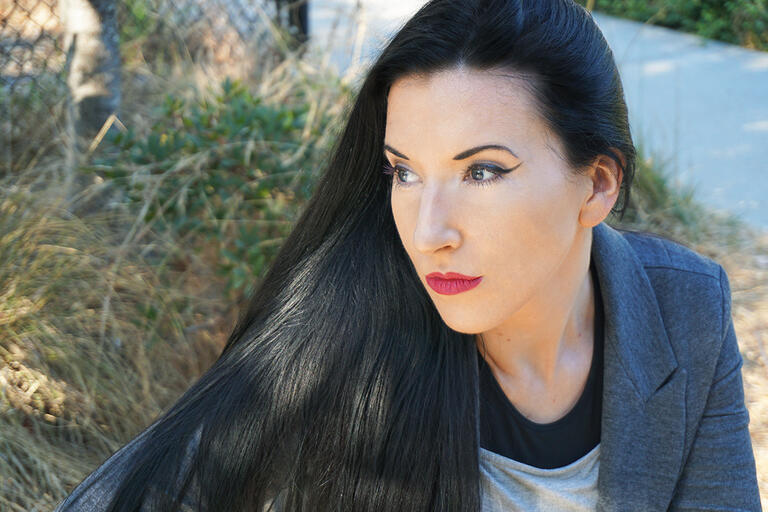 Shannon R. Davis, Director
Shannon R. Davis is a Bay Area-based director and storyteller originally from Wisconsin. She is in the CalShakes Artist Circle and is the Director of Community Connections at American Conservatory Theater. She describes her directorial focus as "classical re-envisionings through an intercultural lens to explore societal inequities and raise awareness. Then I add in some silliness." She holds an MFA in Directing & Acting from UW-Madison.