Want to share exciting career news or an upcoming event? Submit this form to include your message in our weekly emails or annual newsletter.
Sign up to receive our weekly email digest of news, events, career opportunities, and more!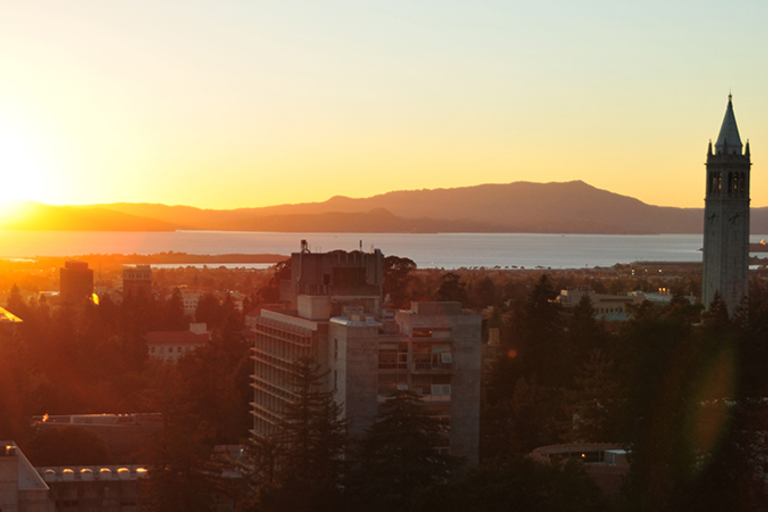 Find your local alumni chapter, take advantage of social and professional networking opportunities, or participate in student programs.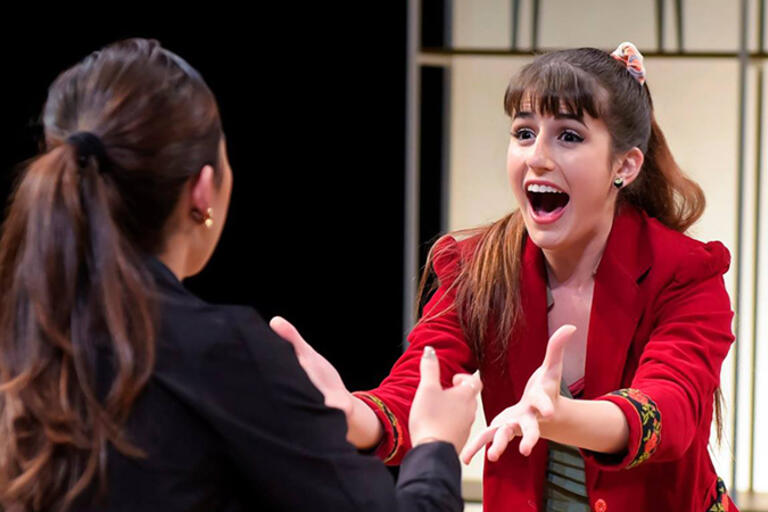 Giving to TDPS helps ensure that future students benefit from the same excellent educational opportunities that our alumni have enjoyed.
---
Recent Alumni Notes | July 2019
---
Amy Ackerman (BA 2015)
Amy moved to New York City to get their masters in Applied Theatre at City University of New York where their research focused on centering the body in Applied Theatre. They are now a Brooklyn based actrex and creative arts practitioner where their work varies from devised and docu theatre projects to facilitating drama programs for young people as a way to build leadership and literacy. They are a company member of Honest Accomplice Theatre (ReconFIGUREd, The Trans Literacy Project, Engineers Not Found) and have danced with the Olimpus project. They recently premiered their solo cabaret Big Kitty in the Big City at the Tank. Amy is a regular performer in Lance Horne's weekly Cabaret in Real Time at Club Cumming in the East Village. They're currently developing a documusical called Momologues which examines queerness through a matriarchal lens and shares stories of mothers of four performers, utilizing a variety of forms from occult burlesque to verbatim monologues.
---
Patrick Anderson (PhD 2005)
Patrick was promoted to Full Professor in the departments of Communication and Ethnic Studies at the University of California, San Diego. In 2018, he was also appointed by the Mayor and City Council of San Diego to the Community Review Board on Police Practices, which represents the community in reviewing complaints against the police, officer-involved shootings, and in-custody deaths. His most recent book, Autobiography of a Disease, was published by Routledge in 2017. He is currently completing his next book, Empathy's Others.
---
Carla Corona (BA 1999)
Carla works in Arts Administration and Education. She teaches Theatre Arts at Antelope Valley College and works for the TahDah Foundation, a non-profit organization providing access to holistic arts education for young people.
---
Huan Dong (BA 2007)
Huan is currently a resident physician in Pediatrics at UCLA Mattel Children's Hospital, which serves other hospitals in the region such as UCLA-Santa Monica, UCLA-Olive View, and Cedars-Sinai Medical Center. His years in theater help him in being present in the moment with patients, especially with kids, who have many questions and great imagination.
---
Linda Maria Girón (BA 2017)
Linda has had the joy of working and performing with a variety of theatre companies in the Bay Area, including CalShakes, BATCO, Idiot String, and Faultline Theater, where they are an Associate Artist. Last summer their play, Memoria del Silencio (2017 recipient of the TDPS Social Justice Award) enjoyed its first production at the Mission Cultural Center for Latino Arts, a project made possible by a number of incredible TDPS alums (Logan Moody, Ali Toia, Amainary Contreras, Guillermo Ornelas, Baela Tinsley, Yohana Ansari, Alexander Pieb and Josh Brooks, to name a few.) The same play was awarded finalist recognition in Playwrights Foundation's 2019 Bay Area Playwright's Festival. At present, Linda joins Shotgun Players as the Artistic Directing M.A.D Fellow and is in rehearsals for their upcoming production of The Flick as assistant director. Continuing their work as an emerging playwright, Linda is developing their new play WHITE IRIS through TBA's CA$H Grant.
---
Hillary Gorman Israeli (BA 1992)
Hillary briefly worked in the industry, after graduation, at San Francisco's Broadway North Beach Theater. Subsequently, she decided that life in the theater was not her calling. She went to veterinary school at the University of Pennsylvania and has been practicing small animal medicine (mostly dogs and cats but occasionally the odd goat, iguana, rabbit, hamster, or parrot) since her graduation from PennVet as part of the class of 2000. She's married with three wonderful kids, the oldest of whom is starting college at Tufts this fall. She has very fond memories of her Cal days, and uses her theater training daily in her examination room, where she is often required to maintain a facade of seriousness, calm, or understanding in the face of a variety of ridiculous, panic-inducing, or incomprehensible scenarios!
---
Cherie Hill (BA 2006)
Cherie Hill continues to stretch, expand, and grow as a Bay Area choreographer and dance teaching artist. She is the Director of Community & Culture at Luna Dance Institute where she teaches creative dance, improvisation, and composition in the studio, schools, and social service programs while overseeing communications and the establishment of an equitable, diverse, and inclusive culture. She is President-Elect of the CA Dance Education Association, and a 2019 Performing Diaspora Residency Artist at CounterPulse in San Francisco. Her newest work "She-Verse" premieres this December.
---
John Horn (BA 1982)
John has recently celebrated (survived?) five years as the host of The Frame, a daily, half-hour arts and entertainment show produced by KPCC, the NPR affiliate in Pasadena. You can find the podcast on your favorite podcast platform. He often has a chance to cover theater, and recently carried an interview with fellow Cal theater classmates Austin Tichenor and Reed Martin from the Reduced Shakespeare Company. If you're a Cal alum and have an interesting movie/tv show/album/play or anything related to art, entertainment and culture, send him a note!
---
Kevin Koster (BA 1991)
Kevin Koster spent several months of 2019 working as a 1st Assistant Director in Budapest on a TNT series called The Alienist, using the time to learn the rudiments of the Hungarian language and workstyle. He AD'd in New Orleans in 2018 on the series Tell Me Your Secrets, which will be presented on WB's new online service at some point soon. Kevin continues to be extremely active on multiple committees and the AD/UPM Council for the Directors Guild of America.
---
Megan Lowe (BA 2012)
Megan continues as the Office Manger for TDPS, as well as teaching for the department, Flyaway Productions, Joe Goode Performance Group, Bandaloop, and contact improvisation gatherings, while choreographing, performing, dancing, and singing in the Bay Area. Since her last update, she has presented over 10 exciting choreographic works and collaborations—most recently her largest production yet, Action Potential, a site-specific dynamic dance and live music adventure created for Emeryville's Athletic Playground, where performers channel their inner superheroes, climbing, lifting, assisting, jumping, and flying. This year, she has also performed with Flyaway, Scott Wells & Dancers, Kambara + Dancers, and Miriam Wolodarski/SENSE OBJECT. Check out Megan's website for more info: mlowedances.wix.com/meganlowe
---
Marella Martin Koch (BA 2007)
Marella's one-act opera Pepito, written with composer Nicolas Lell Benavides about a dog searching for a family, premiered at the Washington National Opera earlier this year. Selections from her upcoming full-length opera Gilberto, written with Benavides about his grandfather's service overseas during the Korean War, was presented at Glimmerglass Festival and New Opera West. Her NYC-based multidisciplinary performing arts company The Rally Cat hosted a nine-month Creative Lab and will begin developing the first operatic adaptation of Jane Austen's Sense & Sensibility, with a score by composer Aferdian Stephens, later this year.
---
Brianna Mercado

Brianna is the associate choreographer for an upcoming production of West Side Story at the Milwaukee Repertory Theater.
---
Alysia Johnson Montaño (BA 2008)
Alysia had the incredible privilege during her time at Cal of being a student-athlete and TDPS major. Her two passions converged after college as she qualified for the Olympics and experienced athletics on a big stage—all eyes on her, pressure to perform, the adrenaline rush, the highs, the lows, and the opportunity to live to fight another day. However, her creative pursuits still lie relatively dormant as she puts that energy into racing for a life-long dream. In this pursuit she found what we find in most industries: women face an incredible amount of degradation. She has found herself most empowered in fighting for the future and hopes to use her creativity more where these two worlds collide. Recently she put out a New York Times op-ed that went against the sports industry leader Nike—the piece was not a Nike hit piece, yet more an eye opener to how the sports industry devalues the variance in which women athletes exist, especially those that choose to be mothers.
---
Ely Sonny Orquiza (BA 2017)
Ely has recently been an understudy for Cal Shakes' Good Person of Szechuan (July 3–21, 2019). He is currently devising sociopolitical theatre with Dutch theatre company Studio 52nd in a production called Otherwise (August 2019) with local youth immigrant and refugee artists investigating institutional trauma, identity and belonging, and border politics. He will be directing the Bay Area premiere of Driven by Boni Alvarez at Theatre Rhinoceros (October 2019) and will be a guest directing artist with Breaking Walls in Haiti (November 2019)
---
Melanie Anne Padernal (BA)
Melanie booked acting roles in feature films Bernard and Huey starring Mae Whitman (Arrested Development) and Jim Rash (Captain America) and Being Black Enough, now available on Amazon. She performs regularly at Upright Citizens Brigade and Second City Hollywood. Her sketch comedy team FILIPINO AF performed at the 2018 Hawaii Sketch Comedy Fest and the 2019 SF Sketch Fest. Currently, she wrapped on two dramatic films and she's working on completing film and series projects that she's writing and starring in. Follow her journey and visit MelanieAnnePadernal.com. She posts funny fitness and food stories on Instagram (@melanieannepadernal) too!
---
Claire Pearson (BA 2019)
Since graduating, Claire has been auditioning in and around the Bay and has performed with Boxcar Theatre, Theater Rhinoceros, Bay Area Musicals, and Berkeley Playhouse. Coming up, she will be working with San Francisco Playhouse while continuing her Teaching Artistry as an Assistant Director and Choreographer for Youthstage productions at Berkeley Playhouse.
---
Elkhanah Pulitzer (BA 1995)
Elkhanah recently directed the world premiere of David Lang's Prisoner of the State with NY Philharmonic, which will go on to the Barbican next January and then tour six European cities, as well as Esperanza Spalding's pop up performances of her new album, 12 Little Spells.
---
Joy Regullano (BA 2011)
Joy was recently a staff writer for the Netflix kids/family show The Healing Powers of Dude. You might also have seen Joy in a couple of Best Buy and Progressive commercials playing employees! Her musical Supportive White Parent got a run at UCB and Second City and a scholarship at the Hollywood Fringe Festival.
---
Sarina Renteria (BA 2013)
Back in 2014, Sarina received a Fellowship in Lighting Design at Berkeley Repertory Theatre and continued working there as an overhire electrician afterwards. Within the last couple of months, she was able to help create the position she currently has as Assistant Master Electrician. Sarina has also designed shows at various theatres including the Berkeley Playhouse and Shotgun Studios.
---
Takeo Rivera (PhD 2017)
Takeo has completed his second year as assistant professor in English at Boston University, with a joint appointment in Women's, Gender, and Sexuality Studies and now affiliated with African American Studies. He has also been named a 2019-2020 Faculty Fellow at the Charles Warren Center at Harvard University, as well as a recipient of the Outstanding Mentor Award from BU's Undergraduate Research Opportunities Program.
---
Charles Slender-White (BA 2006)
Charles founded San Francisco-based contemporary dance company FACT/SF in 2008. FACT/SF recently concluded its 11th season, with the premiere of 'death' at CounterPulse and a 4-country Balkans Tour on behalf of the US Department of State. Slender-White is one of 32 Countertechnique Teachers worldwide, and spent the last year teaching throughout the United States, in Canada, Croatia, Macedonia, Serbia, and Bulgaria, and on faculty at the American Dance Festival.
---
Joe Spano (BA 1967)
Joe spent three months this year performing Simon Stephens' Heisenberg. He is starting the 17th season of NCIS on CBS and doing a developmental reading of The Three Sisters Bronte by Arlene Hutton for the Launch Pad Program at UCSB.
---
Heather Warren-Crow (PhD 2006)
Heather recently exhibited a live performance at the Prague Quadrennial of Performance Design and Space and a work of video art at the Capital City Film Festival in Lansing, MI. A tenured professor of interdisciplinary arts at Texas Tech University, she is currently co-writing a book on creative responses to the anti-capitalist manifesto Preliminary Materials for the Theory of a Young-Girl.