Background image: 2019 Student-Directed One Acts | "Springtime" by María Irene Fornés
Image credit:
Brigit Comeau and Rose Escolano in "Springtime" by María Irene Fornés, directed by Gabriela Pool (Photo by Natalia Perez)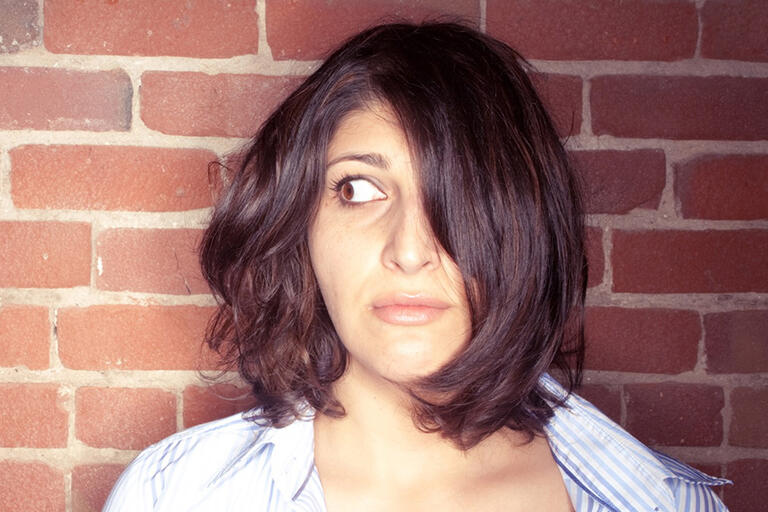 "Noorbakhsh's work offers a perspective and narrative that are not customarily encountered in comedy. She is the co-host of the #GoodMuslimBadMuslim podcast, which explores the American Muslim female experience. In 2019, both performances of her stand-up comedy special, On Behalf of All Muslims, were sold out."
"By performing rituals and creating altars inside La Casa Verde — by turning La Casa Verde into an altar itself — we are coming together in resistance inside the home as a way to join the resistance and protest throughout the city," said Espinoza.