Academic Advising
Michael Mansfield is the Undergraduate Academic Advisor for the Department of Theater, Dance, and Performance Studies. Current or prospective students may contact him regarding major and minor requirements, declaring a major or minor, advanced study opportunities (capstone experiences), or any concerns related to TDPS undergraduate courses.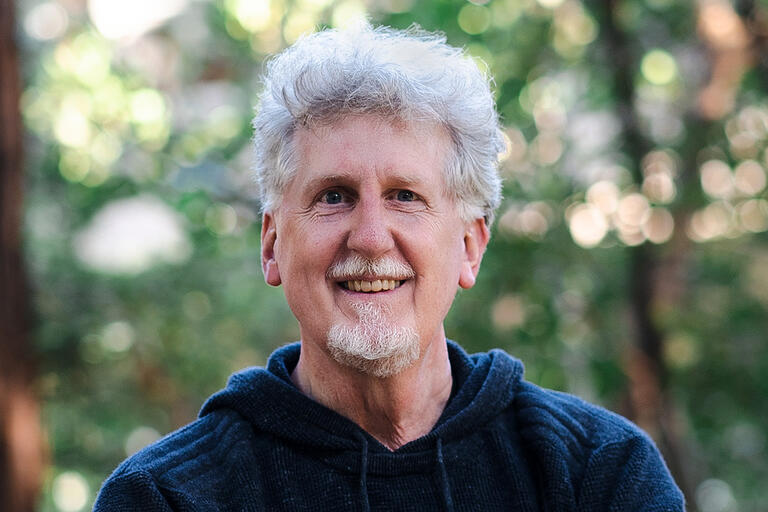 Michael's professional theater and dance background includes 44 years of studying, performing, teaching, writing, choreographing, and directing. He is interested in the intersection point where theater, ritual, and education meet, and, has an unapologetic kinesthetic-learning bias.
Peer Advising
Peer Advisors are TDPS majors who are familiar with the department, actively use student advising, take advantage of the opportunities and courses offered here, and are willing to talk about their TDPS experience. They are available to email, video chat, or talk on the phone with current or prospective students.
Majors: English / Theater & Performance Studies
My focuses are acting and writing, but feel free to talk to me about any aspects of theater! I've gone through the entire acting sequence and I'd be happy to answer any questions about it or any other courses in the department. I'm also a double major, so I can help with planning out course requirements. UC Berkeley may be huge, but this is a small department and I'm here to help you find your place within it.
Majors: Economics / Theater & Performance Studies
Originally from Brazil, I came to Berkeley with one dream: double major in economics and theater. When I first got here I was extremely confused. It was only when I asked people for help that the answers to my questions became clear. Slowly, I started to learn how to navigate this department and the university. After some time, friends realized I was doing something different and some of them even asked for help to figure out their own plans. That's when I noticed that the way I approached college could help other people. Instead of being a hard task, advising is a natural part of my life that I love. So please feel free to shoot me an email and I'll gladly help with anything you need.