The TDPS Speaker Series presents a diverse range of lectures and conversations with artists and scholars from across the fields of theater, dance, and performance studies.
All events are free and open to the public. To receive event announcements, subscribe to our email list.
Event sponsors include the Patrick Finelli Keynote Speaker Series, Berkeley Arts+Design, and many other campus partners.
Upcoming Speakers
The Fall 2021 Speaker Series will take place online.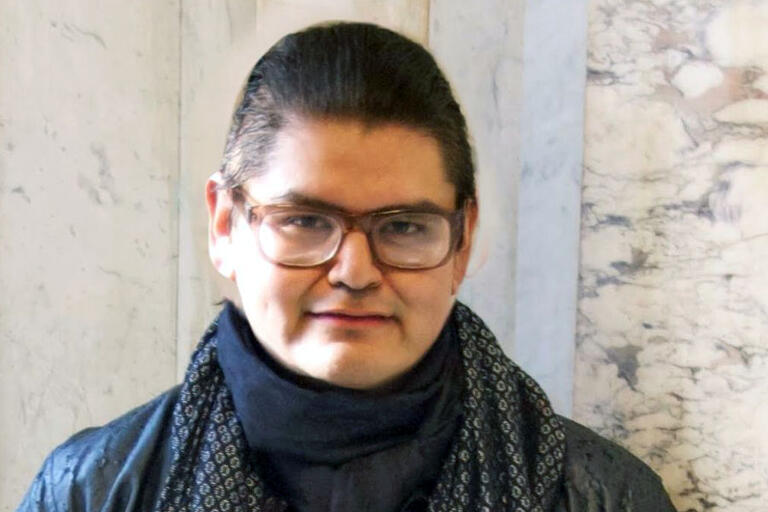 Monday, November 1, 2021
Asa Benally is a Drama Desk nominated costume designer. He was raised in Big Mountain, AZ, on the unceded lands of the Navajo Nation. His grandmother, a traditional Navajo weaver, and his father, a silversmith, fostered his love and appreciation for art and design. His mother, of the Cherokee Nation, a professor and writer, expanded his love of academia and the arts.
Monday, November 15, 2021
Bay Area dance companies Kinetech Arts (co-directed by Daiane Lopes Da Silva and Weidong Yang) and Smith/Wymore Disappearing Acts (co-directed by Sheldon B. Smith and Lisa Wymore) will be in conversation talking about their years of experience working within the intersection of dance and technology. Kinetech Arts will share their extensive experience making experimental, community-based works that bring engineers into the same rooms as creative makers and dancers. Smith/Wymore Disappearing Acts will discuss their ongoing interest in artificial intelligence and improvisation.