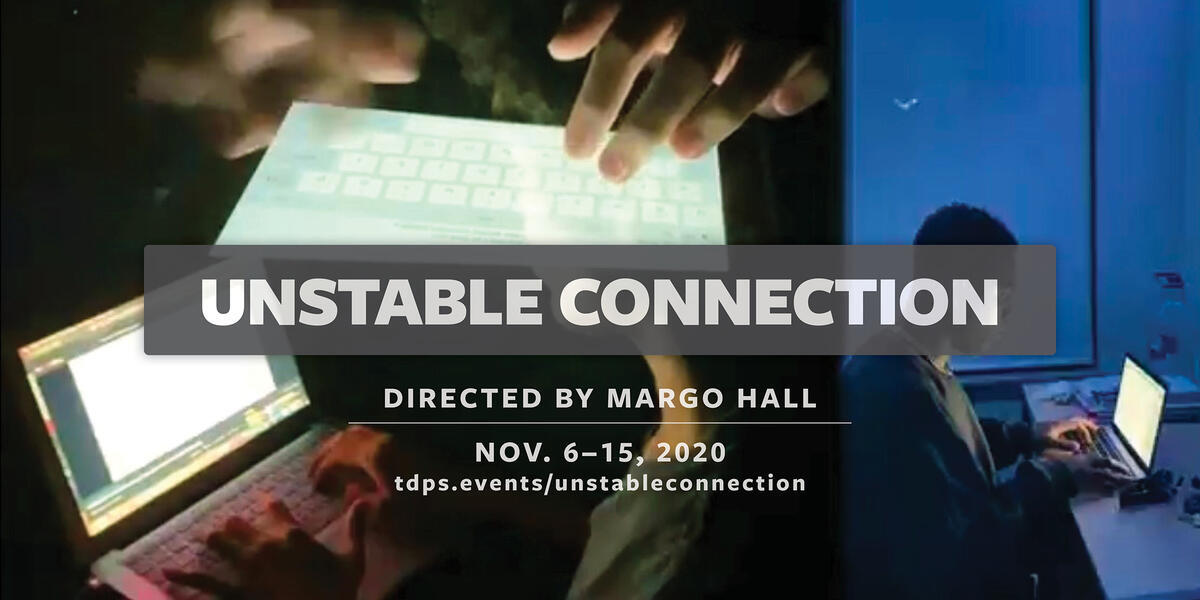 Unstable Connection

Directed by Margo Hall
November 6 – December 18, 2020
Unstable Connection is a devised performance project that explores what it means to be a student in 2020.
Drawing on personal experiences and "moment work," students created this collection of visceral performance pieces in response to their most pressing concerns: the coronavirus pandemic, racism and national discord, and the turbulent transition to remote learning (and living).
"This is the perfect time to create a devised performance. No play exists that can describe the current student experience. No one can do that better than the students themselves."  — Margo Hall, Director
The Cast
Left to Right: Shandria Blackmon, Geovany Calderon, Daniela Cervantes, Alexa Briana Crismon, Joseph Gonzalez, Crystal Haryanto, Micheal Peck, and Anna Marie Sharpe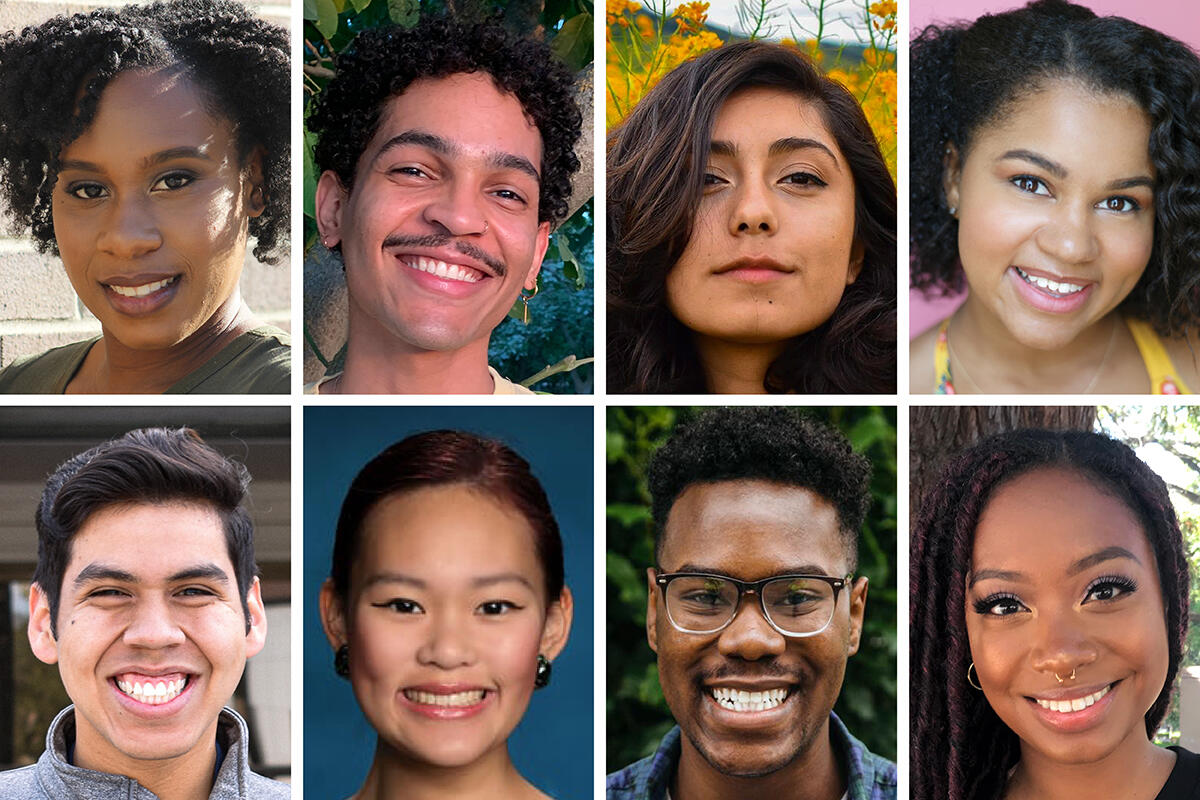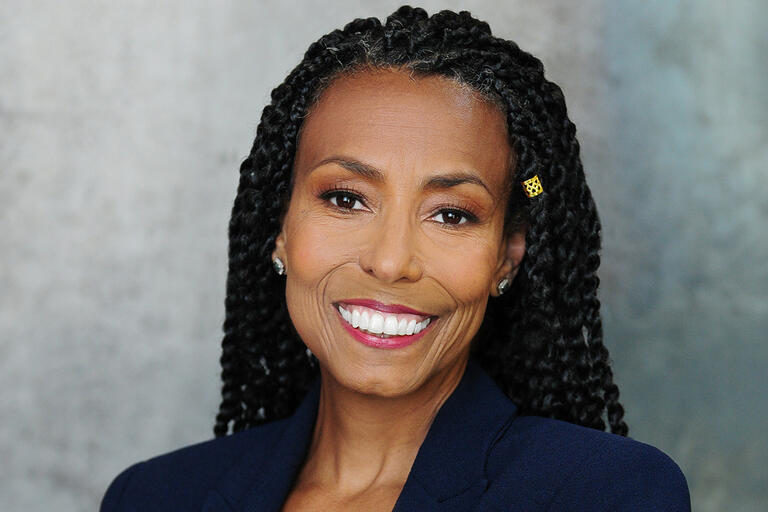 Margo Hall is an award winning actor, director, playwright and educator. She teaches acting at UC Berkeley and Chabot Community College. She has also taught Scene Study and Acting Workshops for the American Conservatory Theater MFA Program and the Berkeley Repertory School of Theater. She holds an MFA in Drama from Catholic University of America.
Recent acting credits include A Raisin in the Sun, A Winters Tale, American Night: the Ballad of Juan Jose and SPUNK at California Shakespeare Theater. Once in a Lifetime and Marcus; or the Secret of Sweet at the American Conservatory Theater. Fences and Seven Guitars for Marin Theater Company. Alice Childresses' Trouble in Mind, at Aurora Theater. Marcus Gardley's A World in a Woman's Hands, for Shotgun Players.