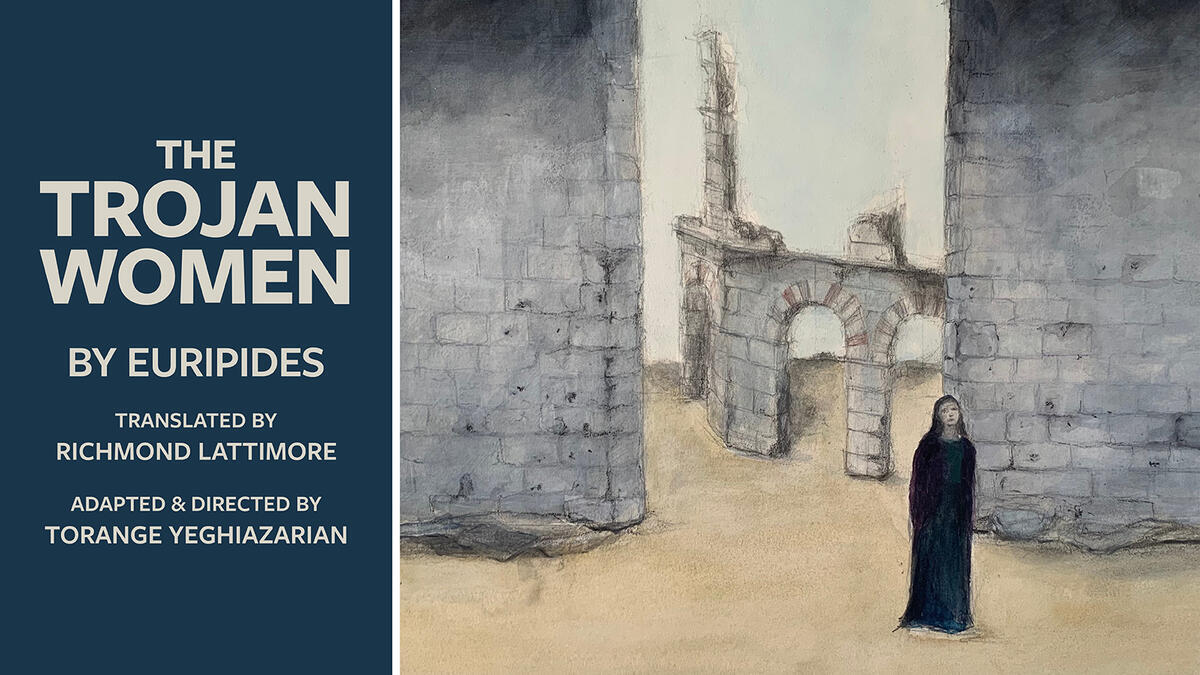 The Trojan Women
By Euripides
Translated by Richmond Lattimore
Adapted & Directed by Torange Yeghiazarian
Presented as an Audio Play
May 10–24, 2021
When one empire falls and another rises, who is caught in between? And how do the decisions made a century ago continue to reverberate through today's global political dynamics? This geopolitical reframing of Euripides' timeless tragedy parallels the aftermath of the Trojan War­­­­­­—and its devastating effects on women—with the rise of the U.S. as an empire in the 20th century.
How to Listen
The Trojan Women will be presented as an audio play accompanied by conceptual designs for scenery and costumes. Access to the show will be free and open to the public on this page from May 10–24, 2021. To receive a notification when the show premieres, please subscribe to our email list.
About the Director
Torange Yeghiazarian is the Founding Artistic Director of Golden Thread Productions, the first American theatre company devoted to the Middle East. Torange's plays include Isfahan Blues, 444 Days, The Fifth String: Ziryab's Passage to Cordoba, and Call Me Mehdi. Her articles on contemporary theatre in Iran have been published in The Drama Review (2012), American Theatre Magazine (2010), and Theatre Bay Area Magazine (2010). She has contributed to the Encyclopedia of Women and Islamic Cultures and Cambridge World Encyclopedia of Stage Actors. Born in Iran and of Armenian heritage, Torange holds a Master's degree in Theatre Arts from San Francisco State University.